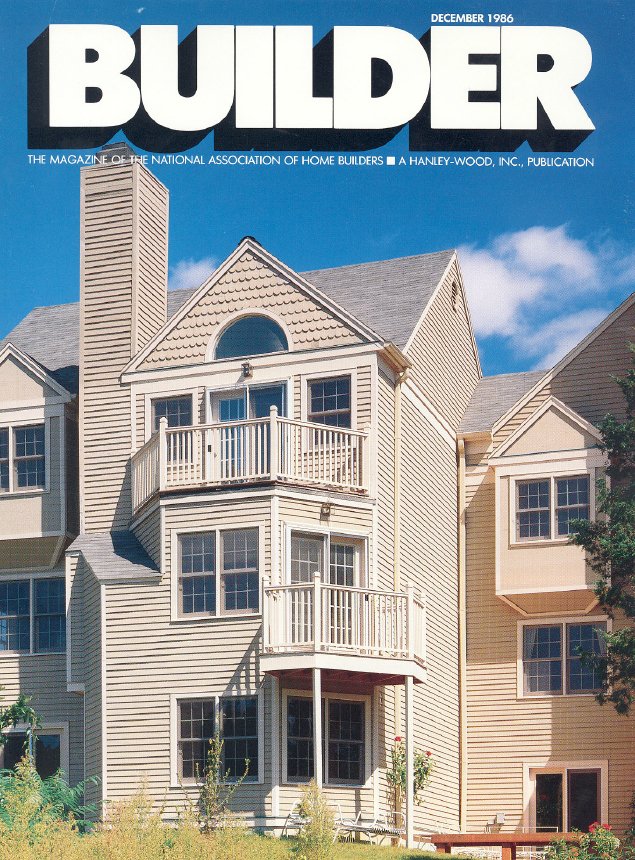 Hastings Companies has had a singular vision for the development of both residential and commercial projects. Sensitive to the environment while enriching the surrounding communities has made Hastings Companies set the standard in real estate development.
Their attention to detail, both inside and out, is second to none.
Hastings Companies has won the most prestigious award in the home building industry awarded at the Annual International Builders Show for BackRiver Townhomes.
Hastings Companies has also had Oceanwoods featured on the cover of Builder Magazine.
45 Town Home community abutting Bare Cove Park and overlooking the Back River.
read more
Environmentally Sensitive
Hastings Companies maintains a sincere commitment to preserving and enhancing the environment of New England's colonial towns.
Great care and attention is paid to every architectural and environmental detail.
They strive to use building materials that are not only elegant but also appreciated for their renewable properties. Always considering the environment from inception through to construction and beyond. Building Green promotes the economic health of the community, the homeowner and the future.
Hastings Companies strives to achieve aesthetic and ecological harmony between their building and the natural surroundings.
Reclamation of Brownfields
Hastings Companies has worked on numerous projects requiring environmental reclamation. They have a solid history of knowing how to remove and properly dispose of contaminated soil and materials. The cleanup of the Town of Hingham Bare Cove Parkland required the removal of asbestos and oil contamination left over the decades of use as the US Naval Ammunition depot.
This land was cleaned up and reimagined as the Ball Fields and Entrance to Bare Cove Park and Back River Town Homes.